Reviews by RJPinner

Posted : 9 years, 1 month ago on 6 September 2009 03:40 (A review of
Collage
)
I first heard this lady on Pandora and had to track her down. This album is my favorite in that it demonstrates her straight up jazz talents. Many of her other albums are worthy reworkings of pop hits. Karin has a soft vulnerable voice, very listenable, that also swings and skats like a Harlem sister. Her choice of backup is exemplary with all the chairs filled with great performances and she allows her sidemen to fully show their stuff. On this album are super versions of Cherokee and Joy Spring, two classic jazz masterworks; she and her group nail them both with great singing ,solos and above all fresh arrangements. Closer to her other work is Robert Frost, heretofore unknown to me. The song stands by itself as a masterpiece, presenting the angst and longing of every budding artist. She's also accomplished in French and Brazilian tunes. By the way, I caught her act once and she wasn't half so impressive without her great backup. She's also easy on the eyes.

0 comments,
Reply to this entry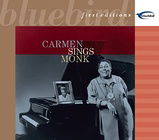 Posted : 9 years, 1 month ago on 6 September 2009 02:53 (A review of
Carmen Sings Monk
)
Anyone as crazy about Monk as I am will love this album. Carmen McRae, the seasoned jazz singer, has the chops and the prestige to go out on a limb for these vocal arrangements of Thelonius Monk's best compositions. Backed by a quartet with outstanding tenor work by Clifford Jordan, she let's them share equally in the creation and improvization. Normally Monk's pieces wouldn't be thought of as compatible with a vocalist, so much dissonance and strange melodies. A number of people wrote the lyrics, notably Jon Hendricks, and some are outstanding, especially "Well you Needn't". She also does a wonderfully long version of "Round Midnight" which introduced me to extended lyrics.

0 comments,
Reply to this entry

Posted : 9 years, 1 month ago on 4 September 2009 03:14 (A review of
Romanza by Andrea Bocelli (1997)
)
If you're reading this you probably know all about Andrea and all the other Italian tenors of his cohort. You also know that he revived the public's love of romantic tenors which has now adopted other youngsters like Paul Potts and Josh Grogan. I'm especially impressed by the musical arrangements on this CD. Each song has it's own instrumentation and very unique mix of voices and accompaniment. Most ballad singers (e.g. Sinatra) have one orchestra, one arranger. Each song here is fresh and seems like a different singer, which also reminds me of how Bocelli's voice can take on different textures and can sound so good at all pitches. You can't help wanting to lean Italian and to be able to sing like him, and you have to listen to this alone so you can (try) sing along. There's something about that voice!

0 comments,
Reply to this entry
Posted : 9 years, 1 month ago on 2 September 2009 08:18 (A review of
Mark Murphy Sings
)
Murphy established a strong reputation as a bebop singer in his youth, becoming a fixture in the New York and London Jazz scenes. Jazz warped in the 70's with infusions from rock, and Murphy has moved on with the times. I loved his choice of covers in this album as it includes some of my favorites-- Hubbard's Red Clay, Hancock's Maiden Voyage and Canteloupe Island, Coltrane's Naima. And it's great to hear these classic pieces with lyrics. Being a dedicated jazz musician, Mark gives full license to his sidemen and there are some great solos on this recording. Heard on this album are Michael and Randy Brecker as well as David Sanborn. Mark's voice can be a little, how shall I say, "mooing" (as in cow), and this is my only reservation. He makes up for it by his innovative timing, vocalese and improvization. All of the tracks rock with great rhythms in keeping with the crossover times.

0 comments,
Reply to this entry
Posted : 9 years, 1 month ago on 2 September 2009 07:36 (A review of
Red Clay
)
All I can say is you have to hear "Red Clay". Freddie Hubbard set out to be the greatest jazz trumpeter and he succeeded here. Joined by a young Herbie Hancock and Ron Carter, fresh from the Miles group, and Joe Henderson, he has written a amazing rockin tune that you can't help grooving with. The rhythm is unique and complex. The few chords are rich and allow for unlimited modal experimentation by the soloists. But mainly it's the beat that pushes you and I always hope it won't end. A truly wonderful piece for Hubbard's debut album. I reminds me of Herbie's first album and "Maiden Voyage". Another cut,"Intrepid Fox" is almost as good. If you like rock, funk, fusion and jazz you'll find it all here.

0 comments,
Reply to this entry

Posted : 9 years, 1 month ago on 2 September 2009 07:21 (A review of
Ella in Berlin
)
You should really skip to the last track, How High the Moon, to understand the reason that Ella Fitzgerald is considered a monument among jazz singers. In this performance, backed by Paul Smith and Jim Hall, she can singlehandedly take on the whole job of wowing a hall full of Europeans. On "How High", one of the great recordings of all time, Ella scats and quotes from several other tunes for at least 5 minutes, paying respect to Byrd, infusing energy and excitement to what must have been an exhausting finale. You have to admire her range and stamina as well as her expression. The other great track is "Mack the Knife" which pays tribute to Kurt Weil who was from Berlin and wrote the original in German, a fact well known by the audience. The other cuts are pretty typical of Ella, solid jazz standards, great tunes that belong to the American Song Book.

0 comments,
Reply to this entry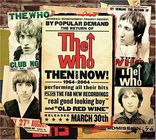 Posted : 9 years, 1 month ago on 2 September 2009 06:53 (A review of
Then and Now: 1964-2004
)
The Who pioneered some of the stage antics that are common today among rock musicians. Of course you can't appreciate their wild performance on a CD but you can get the whole message on this issue. No collection of rock is complete without My Generation, The Kids are Alright, I Can See For Miles, Pinball Wizard. I'm especially fond of their instrumental arrangement on "I Can See for Miles" which adds so much suspense and intensity to a rather simple lyric. I never considered Pete Townsend a great guitarist but he sure knows how to sell the tune! Many of the lyrics speak eloquently and poignantly to the innocent teenybopper mentality. But when you get to "Won't Be Fooled Again", they've wised up to the ways of the world. In this tune they're in Bob Dylan's club. You may have noticed that The Who are on the short list of greatest rock recordings and so they deserve a listen if not a place in your collection. Get the video to see them in action but the CD allows you to hear some great lyrics.

0 comments,
Reply to this entry
Posted : 11 years, 4 months ago on 10 June 2007 05:16 (A review of
Maiden Voyage
)
I believe this is Herbie's first recording as band leader and composer of his own stuff. The title track is the classic from this album and clearly one of his best ever. Maiden Voyage explores the modal harmony that he got from working with Miles and he has gone on to use that formula, perhaps ad nauseum. But this recording has the freshness of the early days without all the electronics.

0 comments,
Reply to this entry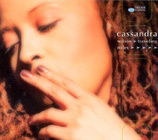 Posted : 11 years, 4 months ago on 10 June 2007 04:56 (A review of
Traveling Miles
)
Any fan of Miles needs to hear this, especially if you love the post-Gil Evans Miles. Cassandra must have been a kid and I fantasize that he took her to his sessions. She has written most of the lyrics for this project and they have that essence of sorcery that was Miles, vague, ambiguous, archtypel, poignant. I'm not very familiar with Wilson's work & style so I can't tell how representative this is, but her band is an innovative exception to the usual jazz lineup. She makes frequent and excellent use of acoustic guitar, mandolin, violin, marimba and other unique sounds. My favorite cut is Sky & Sea a remake of Blue in Green with it's haunting melody and soulful longing. For similar projects check out Didi Bridgewater's cover of Horace Silver and Carmen McRae's album of Monk tunes. They don't make 'em like they used to but they sure can re-make 'em!

0 comments,
Reply to this entry
Posted : 11 years, 5 months ago on 13 May 2007 04:04 (A review of
Talking Book
)
Stevie Wonder, like Michael Jackson, is talented in both music and lyrics. I consider this album his best but a greatest hits would include 3 times as many tracks. "Superstition" is a song that has always puzzled me in that it doesn't seem to fit the rest of his work, nor does it fit with the rest of pop. Creatively it may be his best achievement, but I would like to know the story behind it. As a musician I greatly appreciate the complexity, depth and variety of his compositions, and he's very hard to cover! He has the musical knowledge to compose for films, etc. But I wonder what's happened to him of late. Did being blind and somewhat dependent on other's help limit his ability to engage with the outer world and therefore stifle his growth? Is the good life seducing him from his talent? Think of Ray Charles, Bob Dylan, Billy Joel--These guys have continued to create AFTER being icons. Stevie seems to be going the way of Elvis. Comments?

0 comments,
Reply to this entry